INGENIOUS INTERCHANGEABLE PLATE MOUNTING SYSTEM.
The T.O.R.O. system's design accommodates a broad range of popular optics on the market today, thanks to an ingenious interchangeable plate mounting system.
Four different mounting plates, along with four different sets of screws and L-Key are included with the G3 T.O.R.O. —each with a different mounting pattern that is specific to common aftermarket optics.
Optic systems compatible with the G3 T.O.R.O. (but not limited to):
Plate 1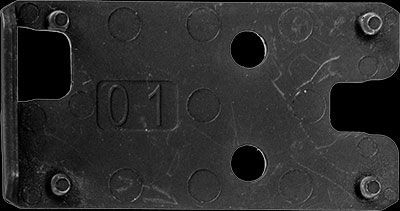 Docter
Noblex
Vortex Venom
Buris Fastfire
Sightmark Mini
Plate 2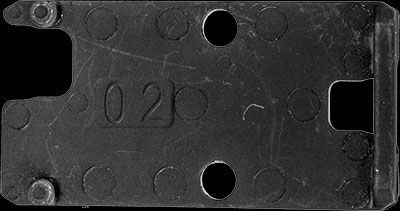 Trijicon RMR®
Holosun
HS407C
Plate 3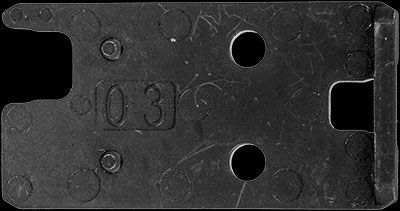 C-More STS2
Plate 4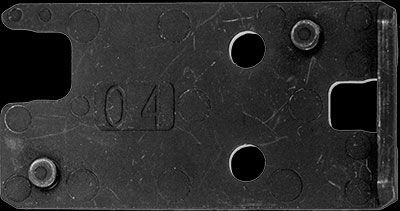 Leupold Delta Point
Bushnell RXS-250
The G3 T.O.R.O. come from the factory with a steel slide cover plate to provide a "clean" slide surface when employing the installed open sights.
SPECIFICATIONS
Caliber:

9mm Luger

Capacity:

10, 15, or 17 Rounds

Slide Finish:

Tenifer Matte Black

Optic-Compatible Steel Cover Plate:

Cover plate, four mounting plates, and hardware

Operational Controls Finish:

Teflon

Frame Size:

Compact

Frame Material:

Polymer

Firing System:

Striker

Action Type:

Single Action with Restrike Capability

Safety:

Manual
Trigger Safety
Striker Block
Visual Loaded Chamber Indicator

Front Sights:

Fixed Front (white dot)

Rear Sights:

Drift Adjustable Serrated Steel

Barrel Length:

4.0 in.

Overall Length:

7.28 in.

Overall Width:

1.2 in.

Overall Height:

5.2 in.

Weight:

24.83 oz.

Magazines Included:

2x10, 2x15, or 1x15 and 1x17

MSRP:

$408.77